GLITCH ARCHIVES // mass architecture // curtain wall
Circa
2014
Experimental analog video synthesis.
From still image to motion of errors.
Sound art for this piece was made using several distortion variations and layers from the same source, which was the actual video file converted into audio form to create the raw sound.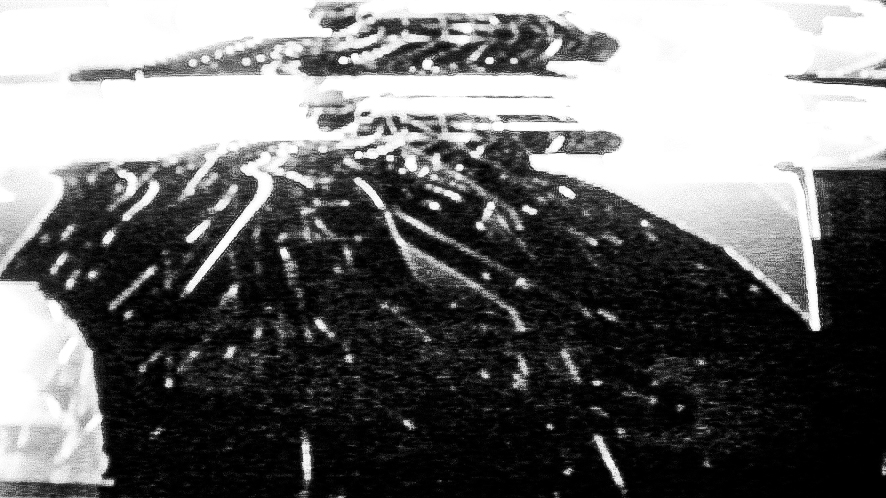 This experimental video piece was created from a still image manipulated into an illusion of motion.
The original photograph depicts a corner of an apartment building that became a landmark on 11th Avenue in New York City in 2006.
The vision of the building caught my attention, specifically its unusual facade - a curtain wall of metal and glass that in composition made a huge mass of material that seem to be hiding the actual building inside. It embodied structural elements of the De Stijl movement, which were focused on pure abstraction, reduction to essential forms, and compositions of only black and white or primary colors. Some say it was actually inspired by one of De Stijl's painters - Mondrian.

The angle of the photograph exaggerates the size of the mass and it seems as if all the structural elements are in this beautiful chaotic yet organized motion, kind of like a large pile of ant workers. This image of moving particles is illustrated in the soundtrack in the form of short repeating blips and clicks that dance together with the chaos of glitch patterns in the video sequence.

Architect: Jean Nouvel // Photo credit: Radvile Buivydiene
/// WORK ARCHIVE INDEX ///