upcoming / current / recent
︎︎︎ events date log
News London ︎
︎ &global '23 ︎
---
ISOLATION ROOMS
coming soon to OBJKT.COM

Thrilled to be part of this years glitch art festival FUBAR in Zagreb, Croatia!


My work ISOLATION ROOMS will be part of the group exhibition online and IRL at the MaMa gallery in Zagreb.
Honoured to be part of this and share the space with so many great artists and to see lots of names I can recognise, especially from my beloved Analog Video Union group.
Well done everyone!
---------------------------------
/'fu:bar/ 2k23 IRL exhibition is opening OCT 7 2023 at 5pm @ the net.culture club MaMa - ZAGREB/HR as part of the Fubar Glitch Art Festival central week, and will be available until OCT 21.
The ONLINE expo will open OCT 13 at 5pm (ONLINE&
@mamazagreb
) and will host almost 400 pieces (of art, text and code) by 245 authors and groups from all around the world - featured in the central generative exhibition as well as in various curatorial collections and presentations over the upcoming months.
AUTHORS & WORK:
https://fubar.space/2023/expo-art/
Images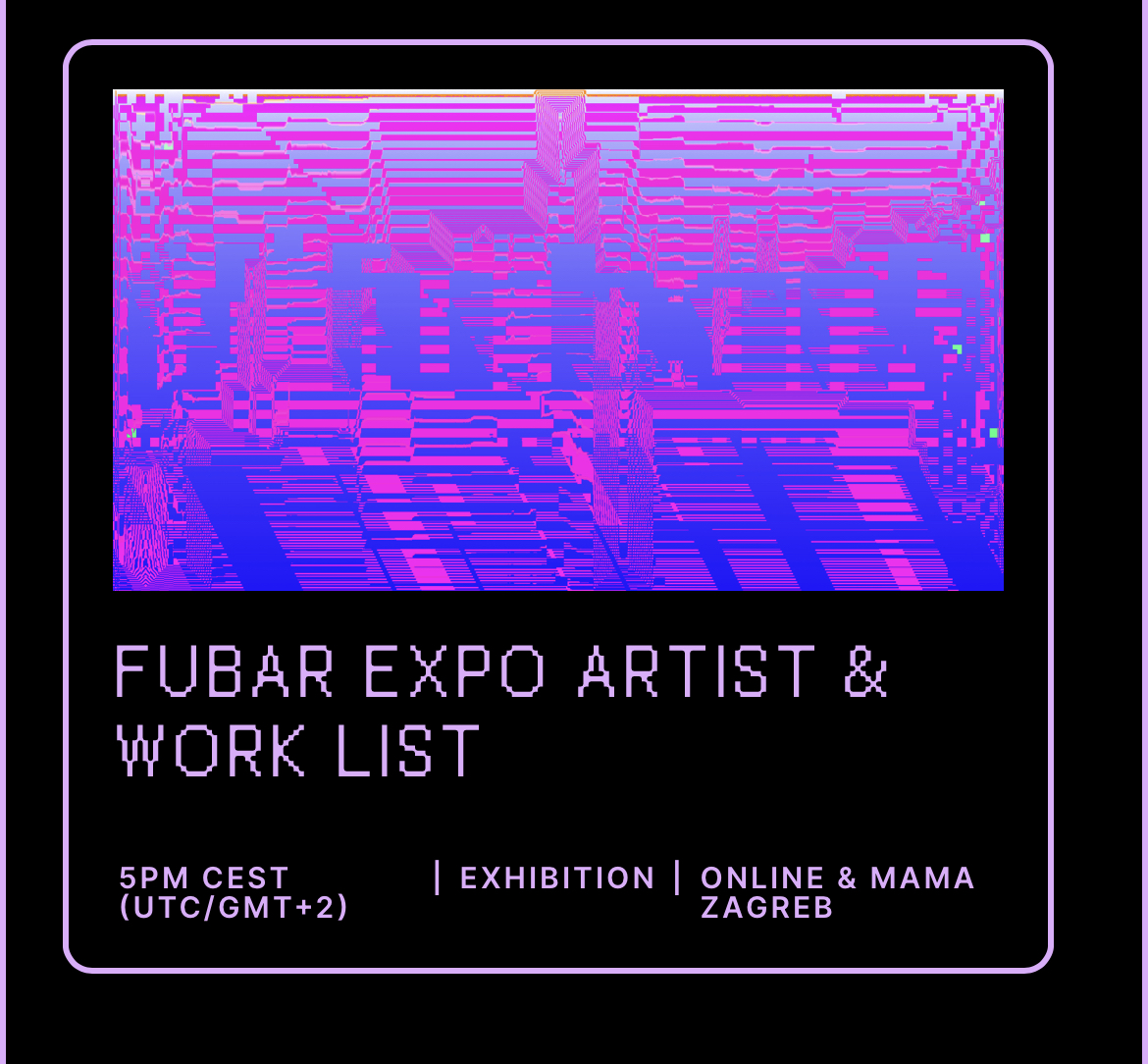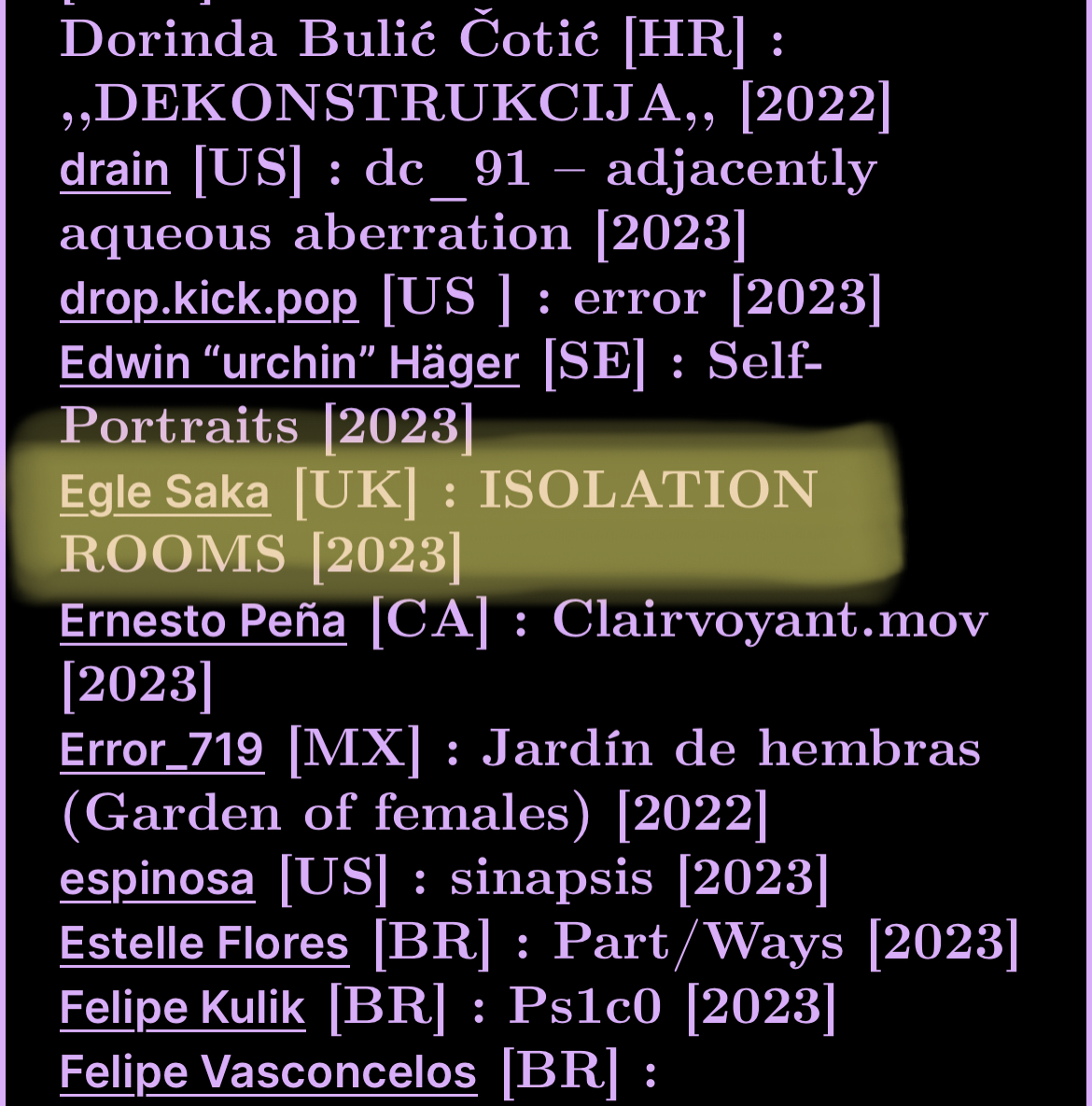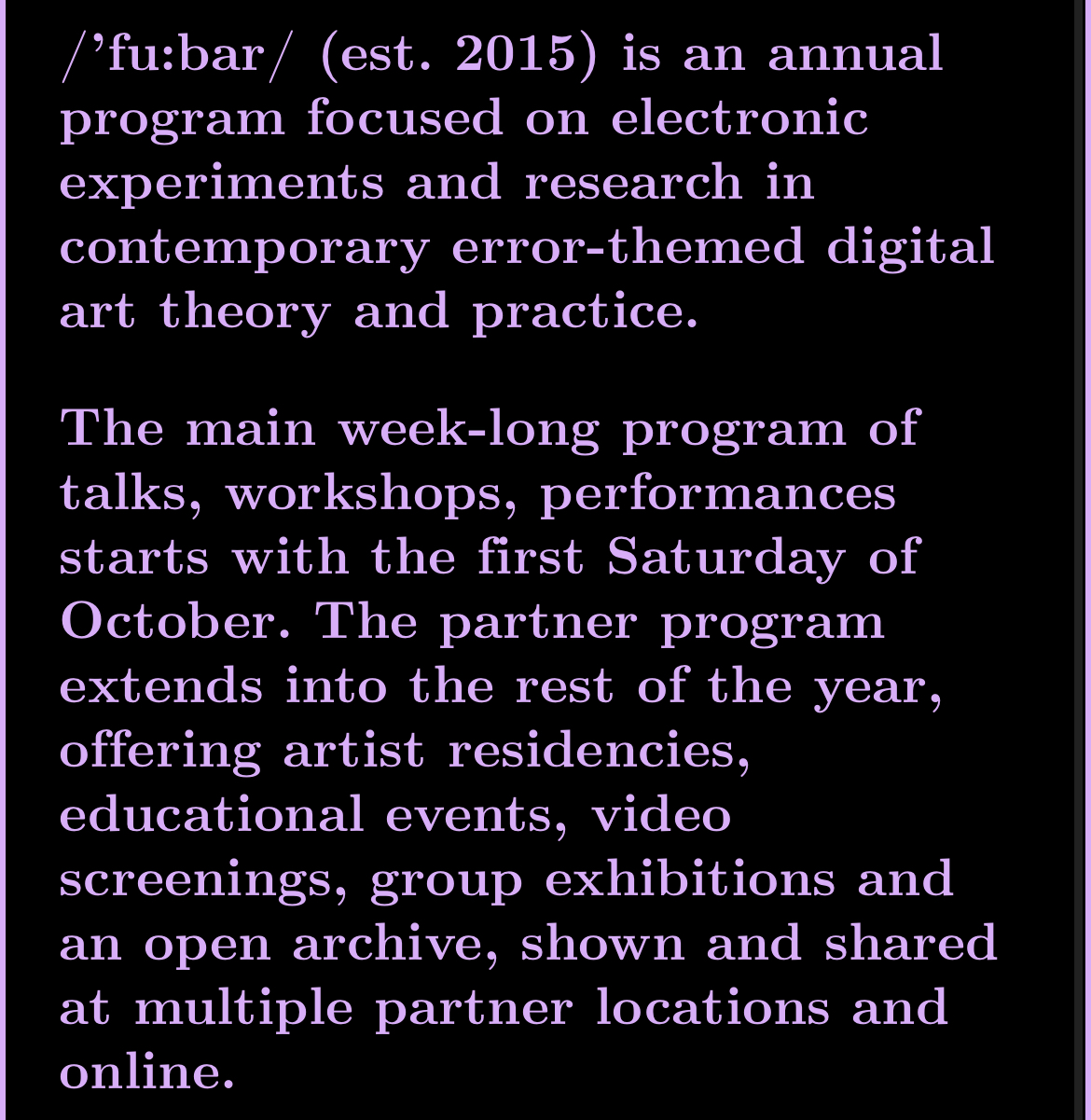 ---