LARGE
SCALE
PRINTS
EDITIONS AND 1/1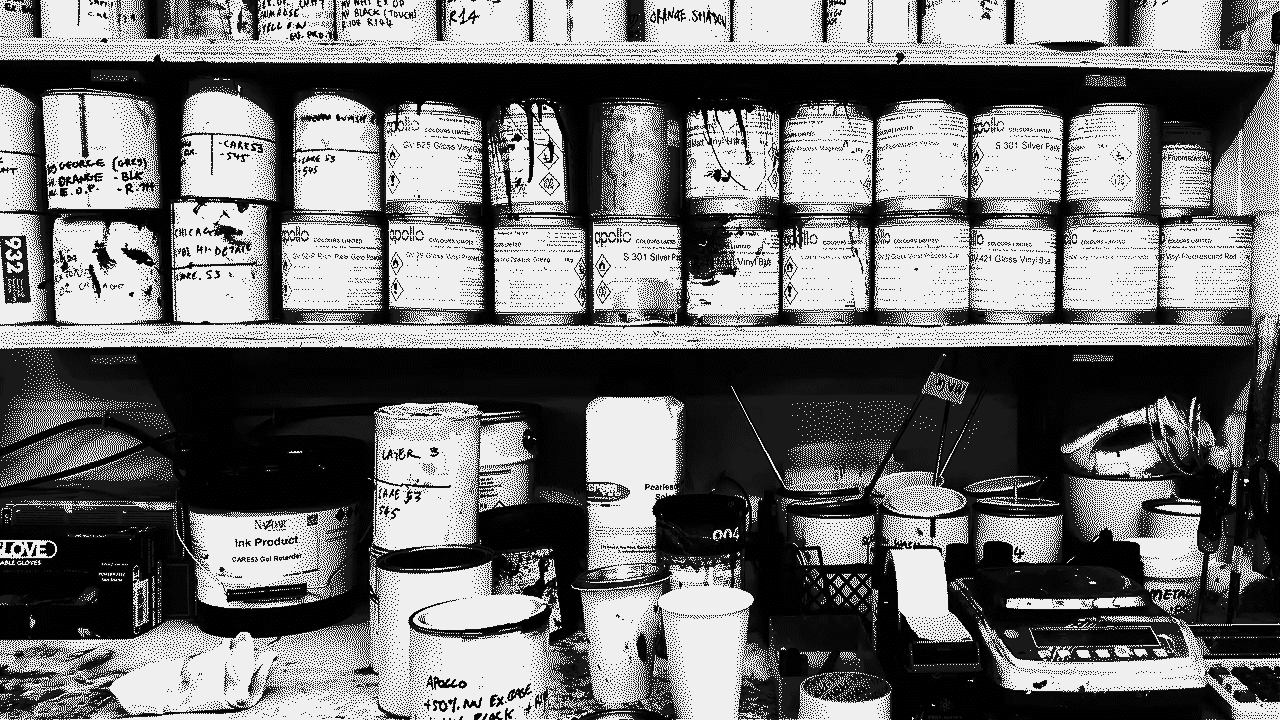 Series of oversized hand made screen prints on to a selection of fine art Somerset papers, architectural drawing paper as well as versions on 100% duck cotton canvas.

All prints are sold without frames and shipped rolled up in postal tubes. Sizes range around 90x130cm.

CLICK ON IMAGES OR TITLES TO ENTER COLLECTIONS AND CHOOSE YOUR PAPER/CANVAS/MONOPRINT OPTIONS.
VIEW THE PROCESS OF HOW ALL PRINTS WERE MADE HERE ︎︎︎ ︎

PRINTED AT K2 SCREEN, LONDON.
VIEW IN A VIRTUAL GALLERY ︎︎︎

CLOSE-UP DETAILS AND TEXTURES: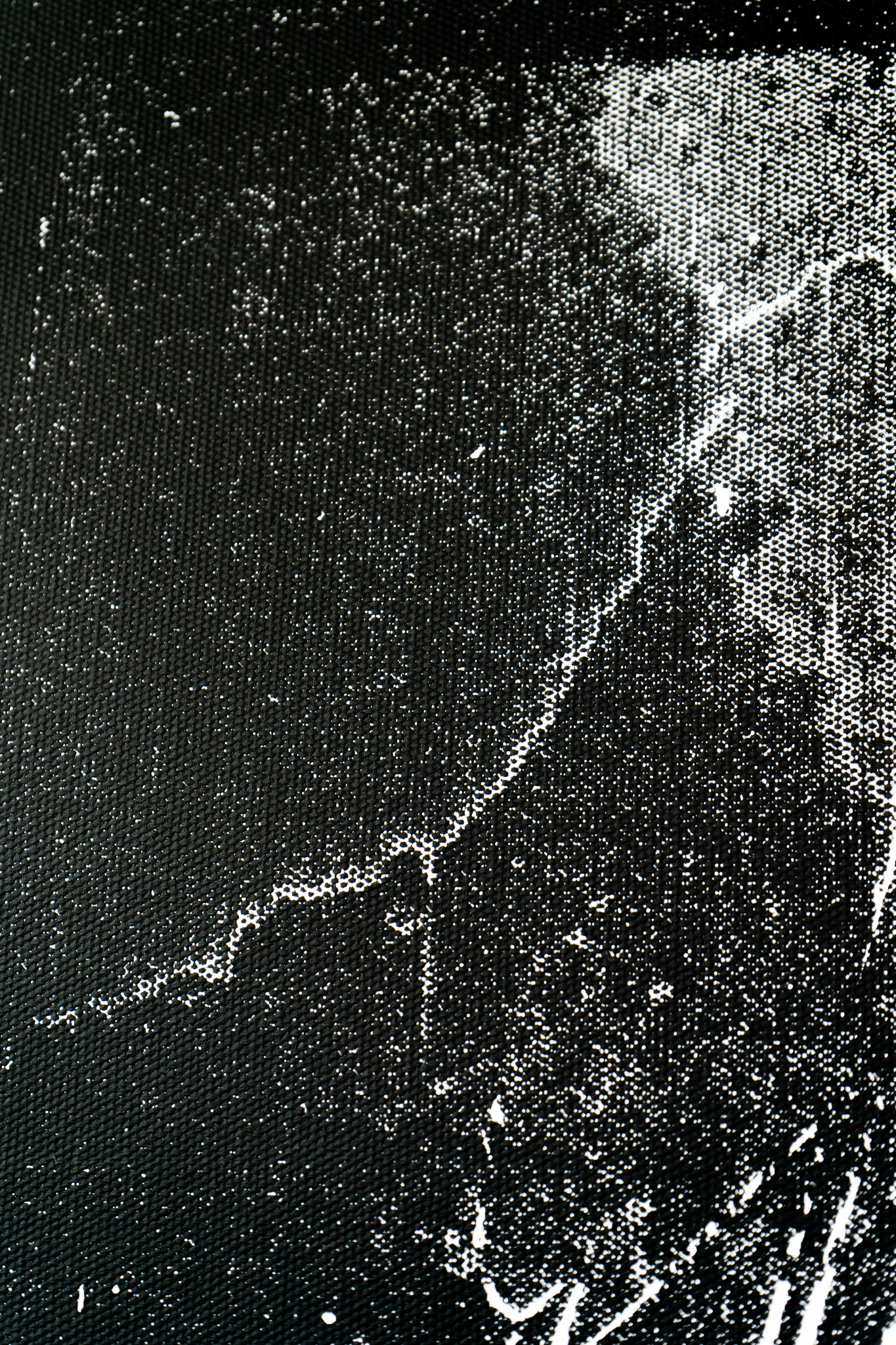 BLACK STATIC CANVAS 2

90X132CM
1 LAYER SCREEN PRINT ON DUCK COTTON CANVAS
PRINTED USING WATER BASED INKS




PRICE INCLUDES INTERNATIONAL SHIPPING



CLOSE-UP DETAILS AND TEXTURES:


BLACK STATIC PRINT ON PAPER

EDITION OF 3

92X134CM

1 LAYER SCREEN PRINT ON SOMERSET SOFT WHITE 310GSM OR LAMBETH CARTRIDGE DRAWING 170GSM

PRINTED USING WATER BASED INKS

PRINT INCLUDES 1CM WHITE BORDER AROUND THE ARTWORK FOR FRAMING





PRICE INCLUDES INTERNATIONAL SHIPPING



CLOSE-UP DETAILS AND TEXTURES:


DAYDREAM [PAPER]


110 X 143 CM

EDITION OF 3

1 LAYER SCREEN PRINT ON VELIN ARCHES [OFF-WHITE] 300GSM PAPER
+ 1CM WHITE BORDER ALL AROUND FOR FRAMING
PRINTED USING WATER BASED INKS

EACH OF THE EDITION PRINTS HAVE A SLIGHTLY DIFFERENT TEXTURE IMPRESSION.








PRICE INCLUDES INTERNATIONAL SHIPPING


CLOSE-UP DETAILS AND TEXTURES:
DAYDREAM [CANVAS]


110 X 143 CM

1 LAYER SCREEN PRINT ON MEDIUM GRAIN, 100% DUCK COTTON CANVAS

COMES WITH ~6-8CM WHITE BORDER ALL AROUND FOR FRAMING/STRETCHING

PRINTED USING WATER BASED INKS








PRICE INCLUDES INTERNATIONAL SHIPPING


CLOSE-UP DETAILS AND TEXTURES:
ELECTROSTATIC [CANVAS]


90X132CM

+ ~6-8CM WHITE BORDER ALL AROUND FOR FRAMING/STRETCHING CANVAS

1 LAYER SCREEN PRINT ON MEDIUM GRAIN, 100% DUCK COTTON CANVAS

PRINTED USING WATER BASED INKS

CHOOSE WHICH ONE YOU PREFER, LIGHTER OR DARKER PRINT:








PRICE INCLUDES INTERNATIONAL SHIPPING


CLOSE-UP DETAILS AND TEXTURES: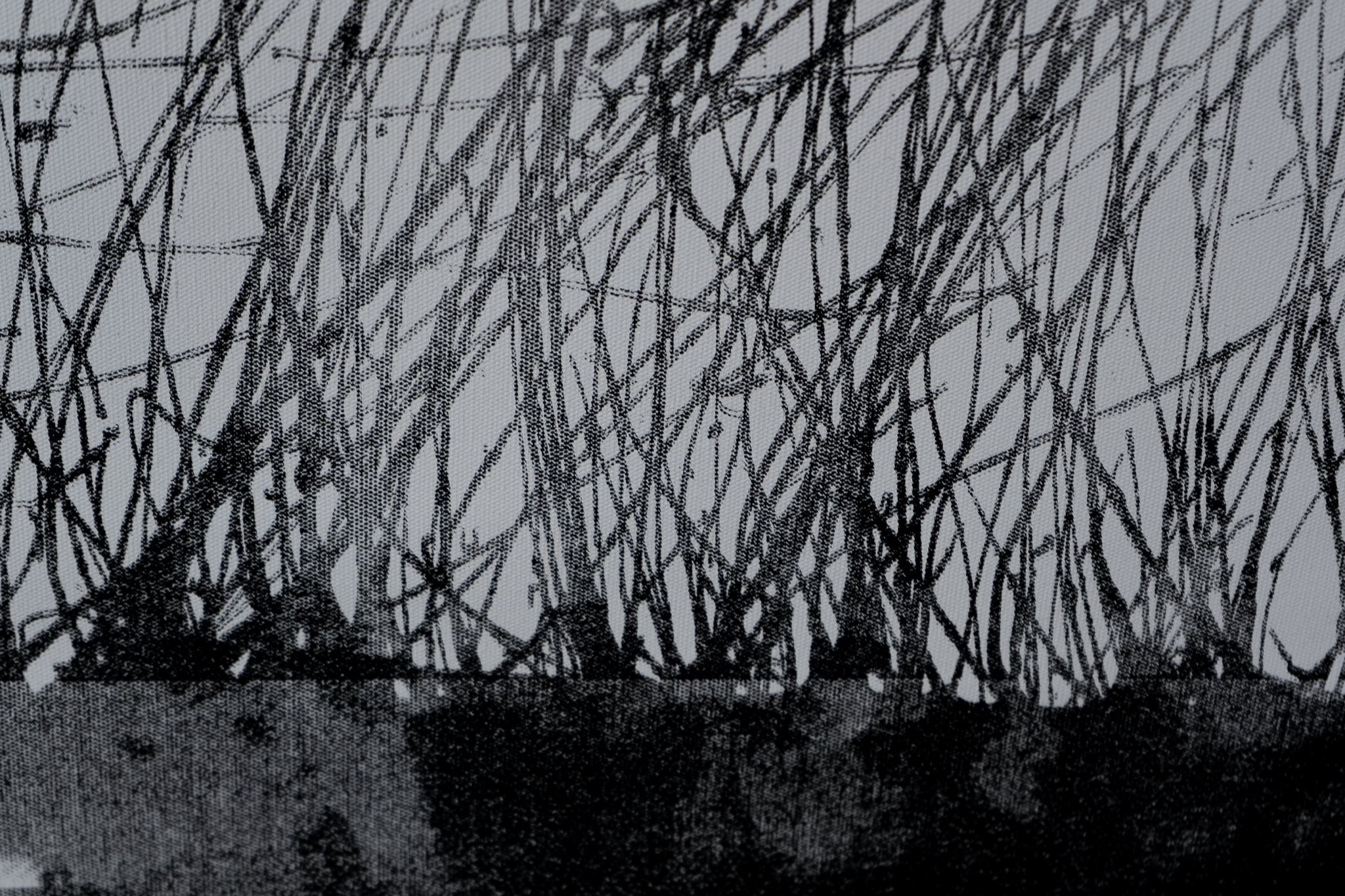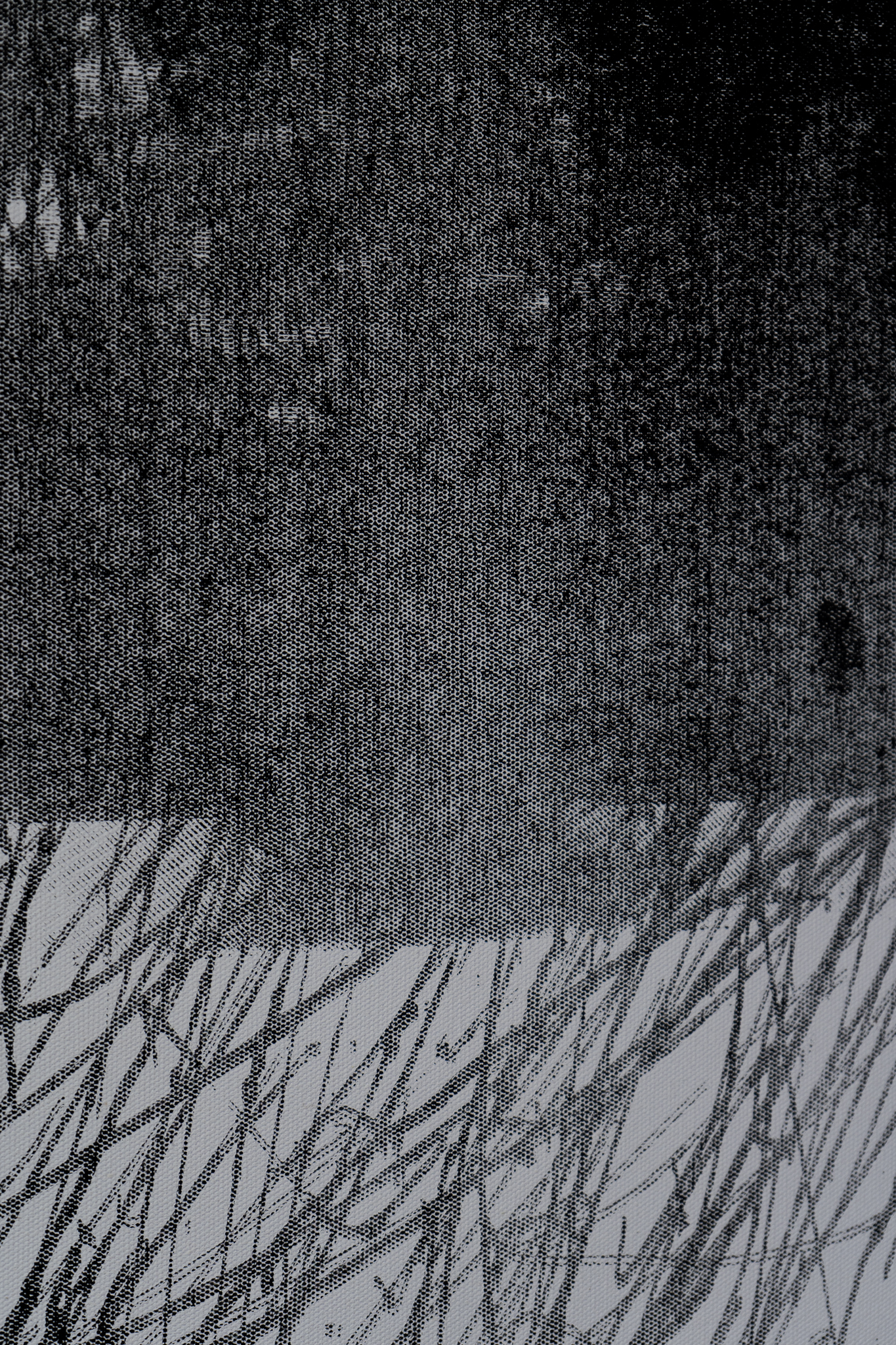 ELECTROSTATIC ORIGINAL ON PAPER


90X132CM

+ 1CM WHITE BORDER ALL AROUND

1 LAYER SCREEN PRINT SOMERSET SATIN WHITE 410GSM OR ON LAMBETH CARTRIDGE DRAWING 170 GSM

[CHOOSE YOUR PAPER WHEN ADDING TO CART]

PRINTED USING WATER BASED INKS








PRICE INCLUDES INTERNATIONAL SHIPPING


CLOSE-UP DETAILS AND TEXTURES: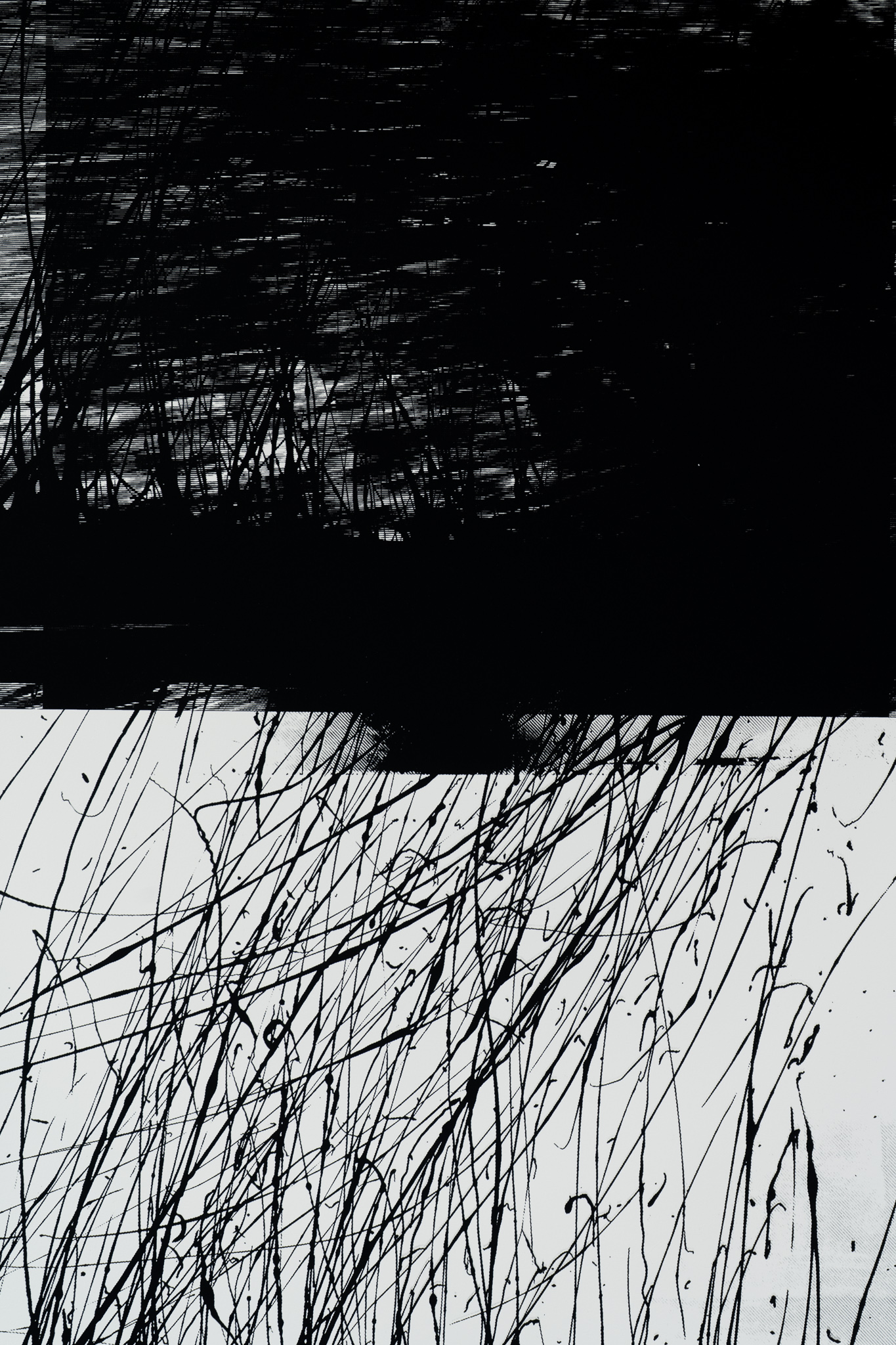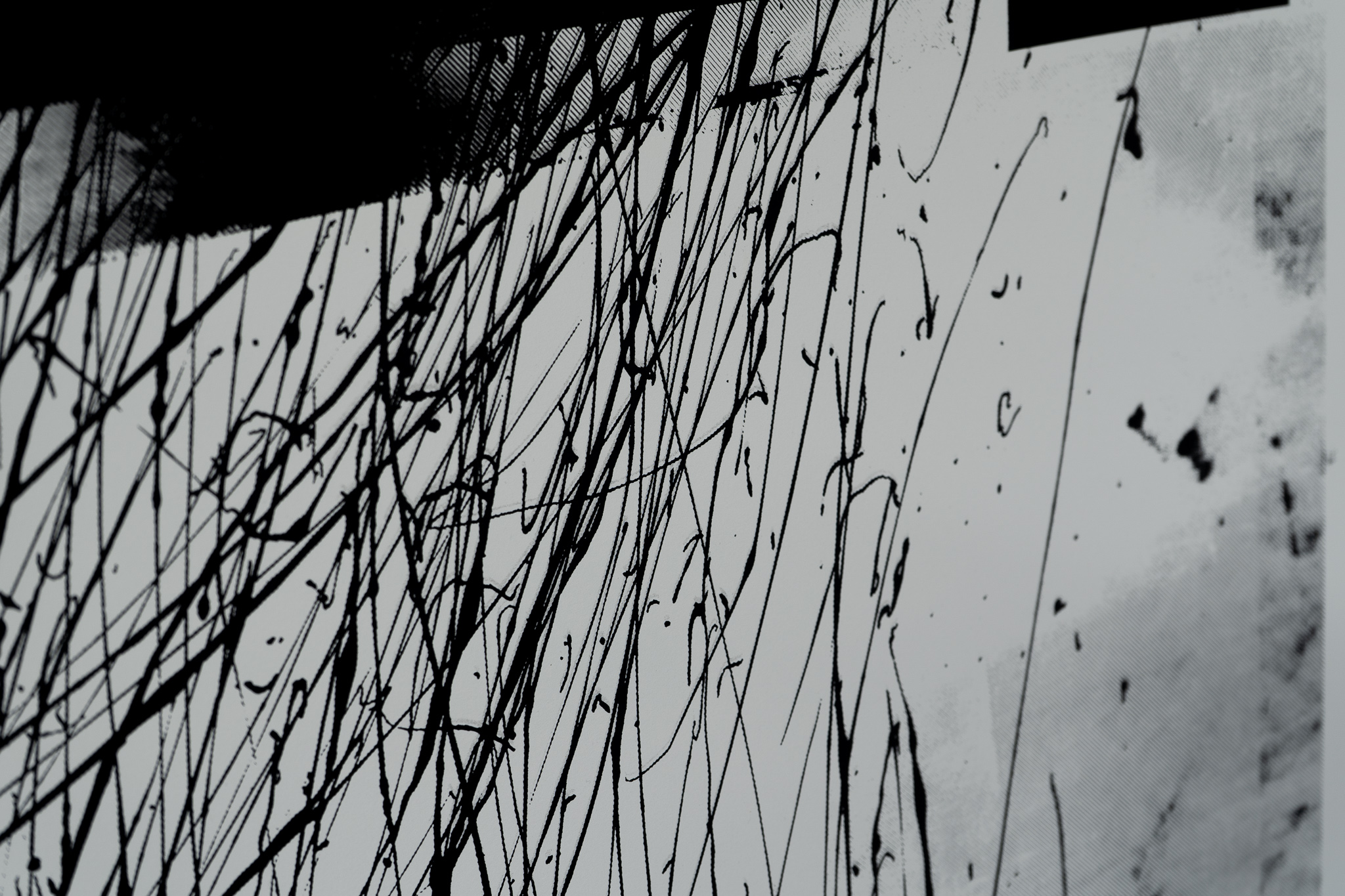 LETRASET:RED [CANVAS]


90X132CM

+ 6-8CM WHITE BORDER ALL AROUND FOR STRETCHING AND FRAMING

1 LAYER SCREEN PRINT ON MEDIUM GRAIN, 1O0% DUCK COTTON CANVAS

PRINTED USING WATER BASED INKS








PRICE INCLUDES INTERNATIONAL SHIPPING


CLOSE-UP DETAILS AND TEXTURES: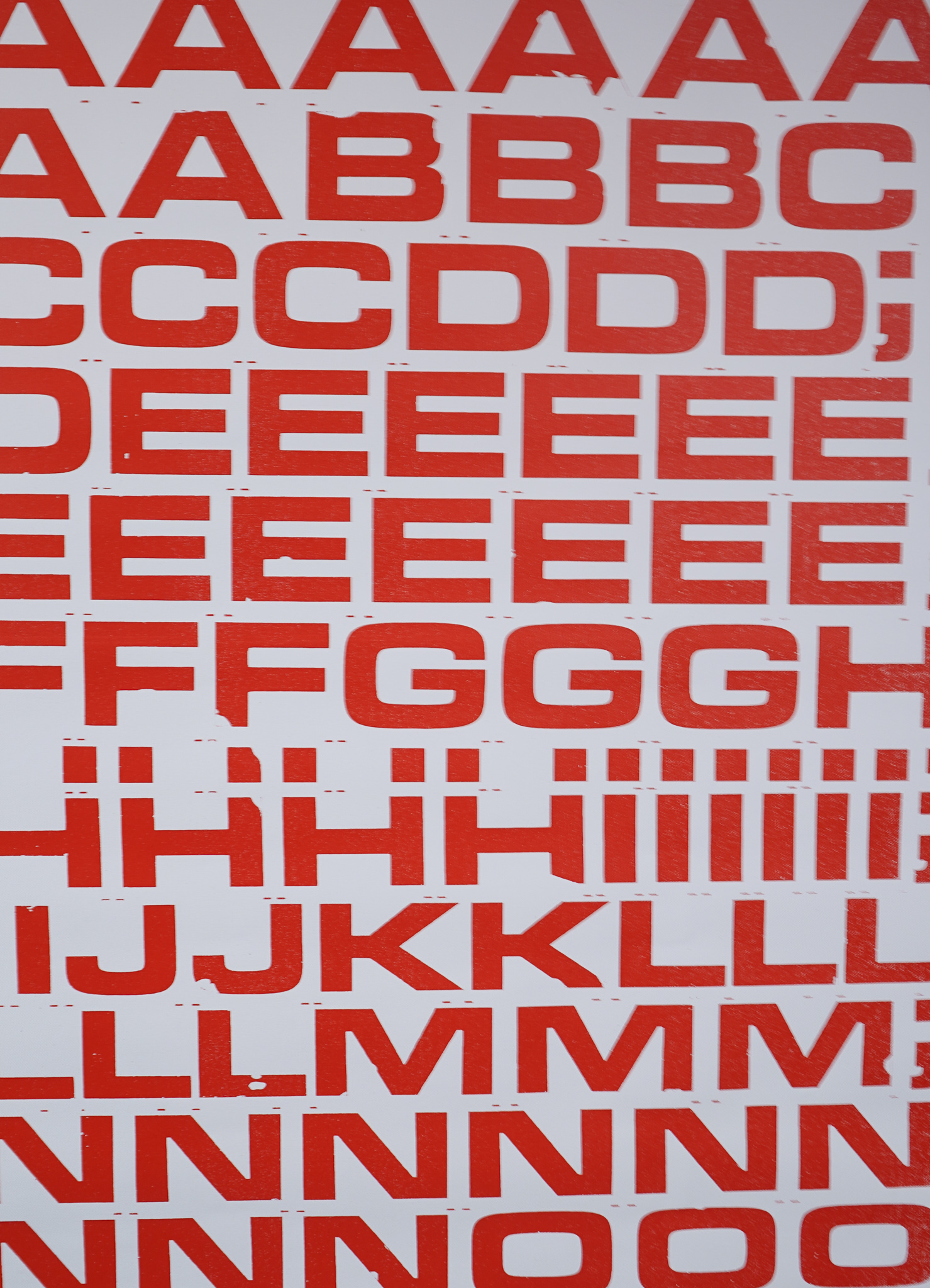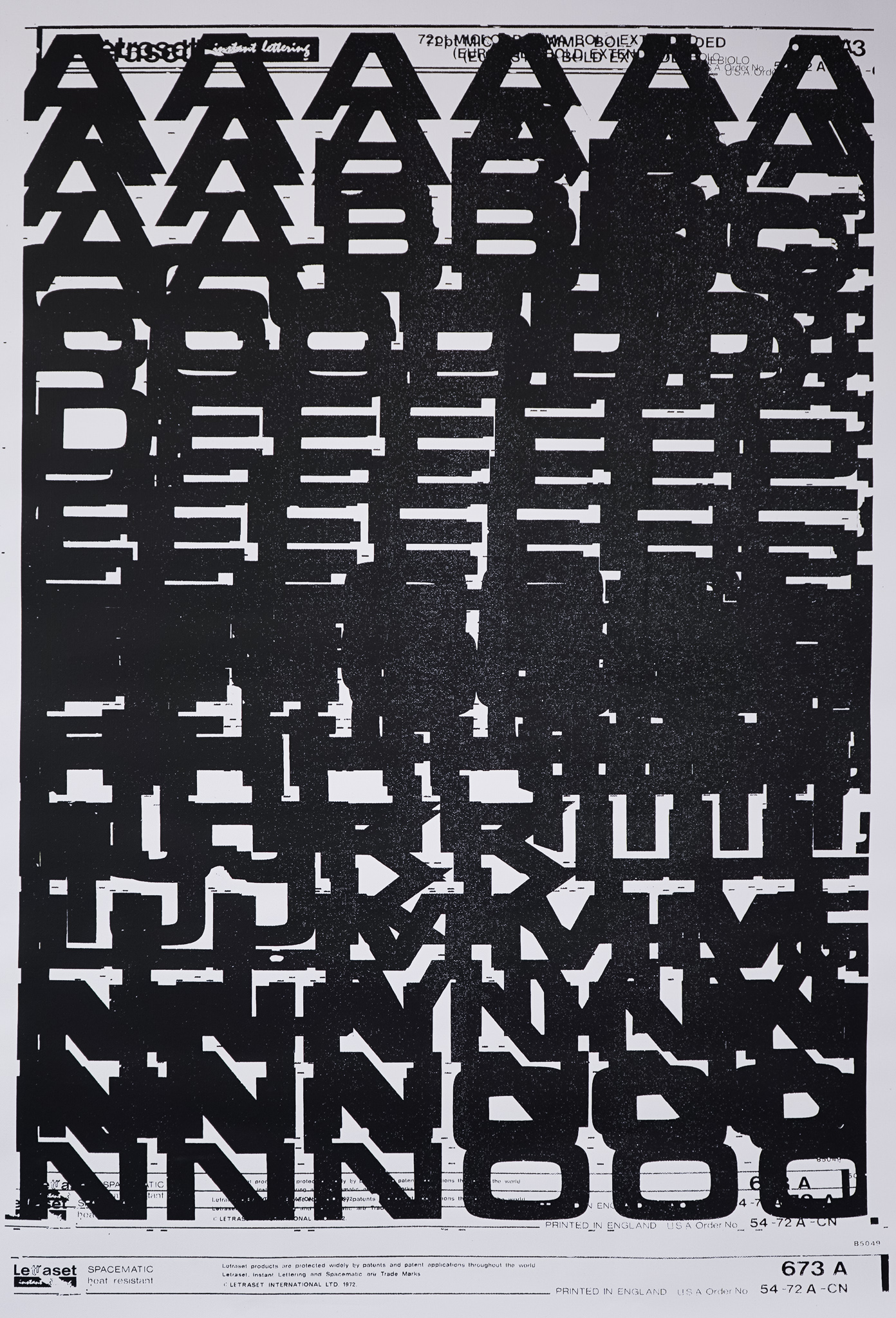 LETRASET:BLACK [CANVAS]


90X132CM

+ 6-8CM WHITE BORDER ALL AROUND FOR STRETCHING AND FRAMING

1 LAYER SCREEN PRINT ON MEDIUM GRAIN, 1O0% DUCK COTTON CANVAS

PRINTED USING WATER BASED INKS









PRICE INCLUDES INTERNATIONAL SHIPPING


CLOSE-UP DETAILS AND TEXTURES: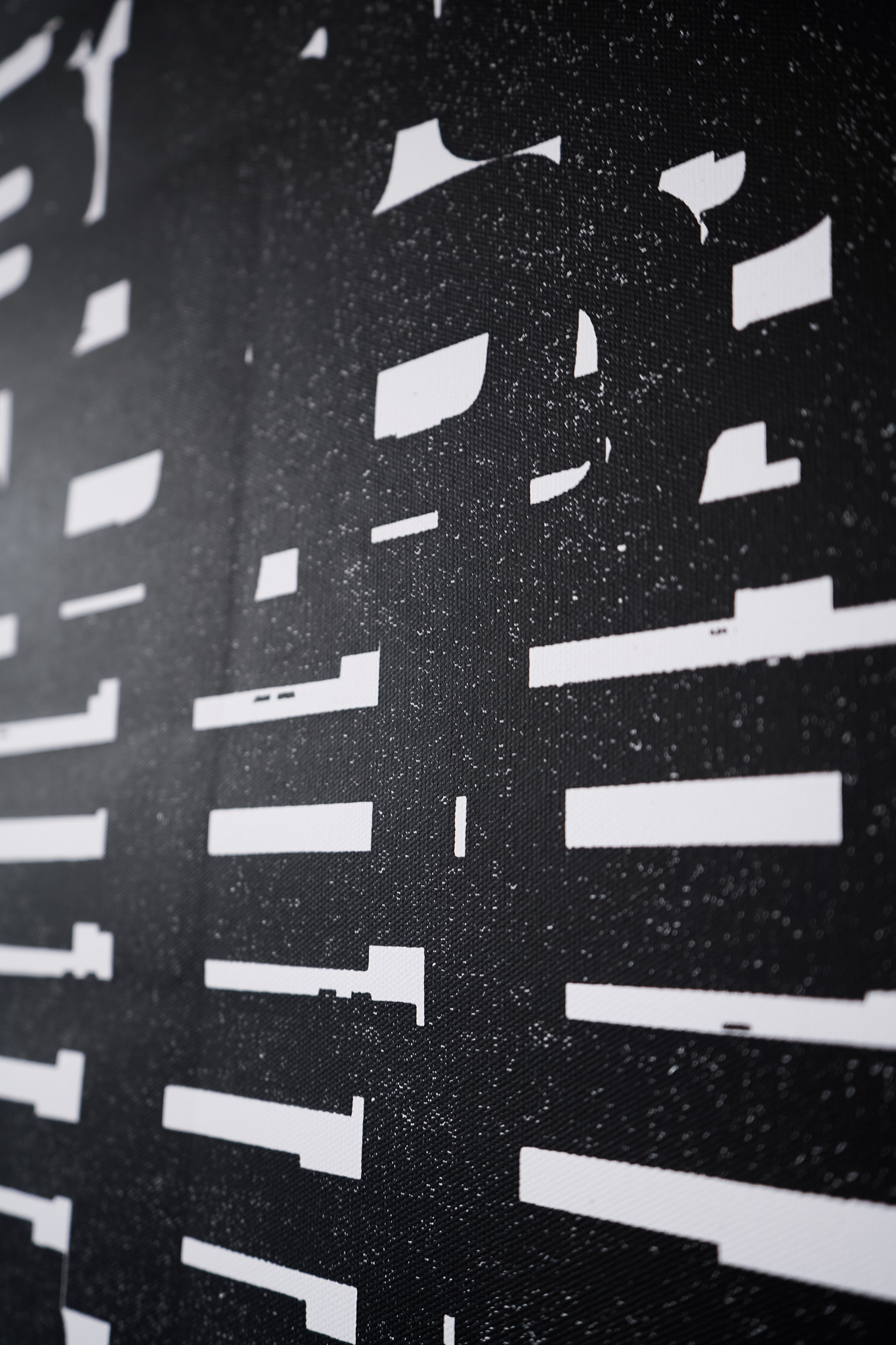 LETRASET: BLACK [PAPER EDITION]


90X132CM

+ 1CM WHITE BORDER ALL AROUND

1 LAYER SCREEN PRINT ON SOMERSET TUB SIZED 310GSM

PRINTED USING WATER BASED INKS








PRICE INCLUDES INTERNATIONAL SHIPPING


CLOSE-UP DETAILS AND TEXTURES:
ELECTRICITY [CANVAS AND PAPER]


100X145CM


1 LAYER SCREEN PRINT ON SOMERSET TUB SIZED 410GSM
+ 1CM WHITE BORDER ALL AROUND

OR

ON MEDIUM GRAIN, 100% DUCK COTTON CANVAS
WITH 6-8CM BORDERS FOR STRETCHING/FRAMING


PRINTED USING WATER BASED INKS

PLEASE CHOOSE YOUR VERSION OF THE PRINT WHEN ADDING TO CART:







PRICE INCLUDES INTERNATIONAL SHIPPING


CLOSE-UP DETAILS AND TEXTURES: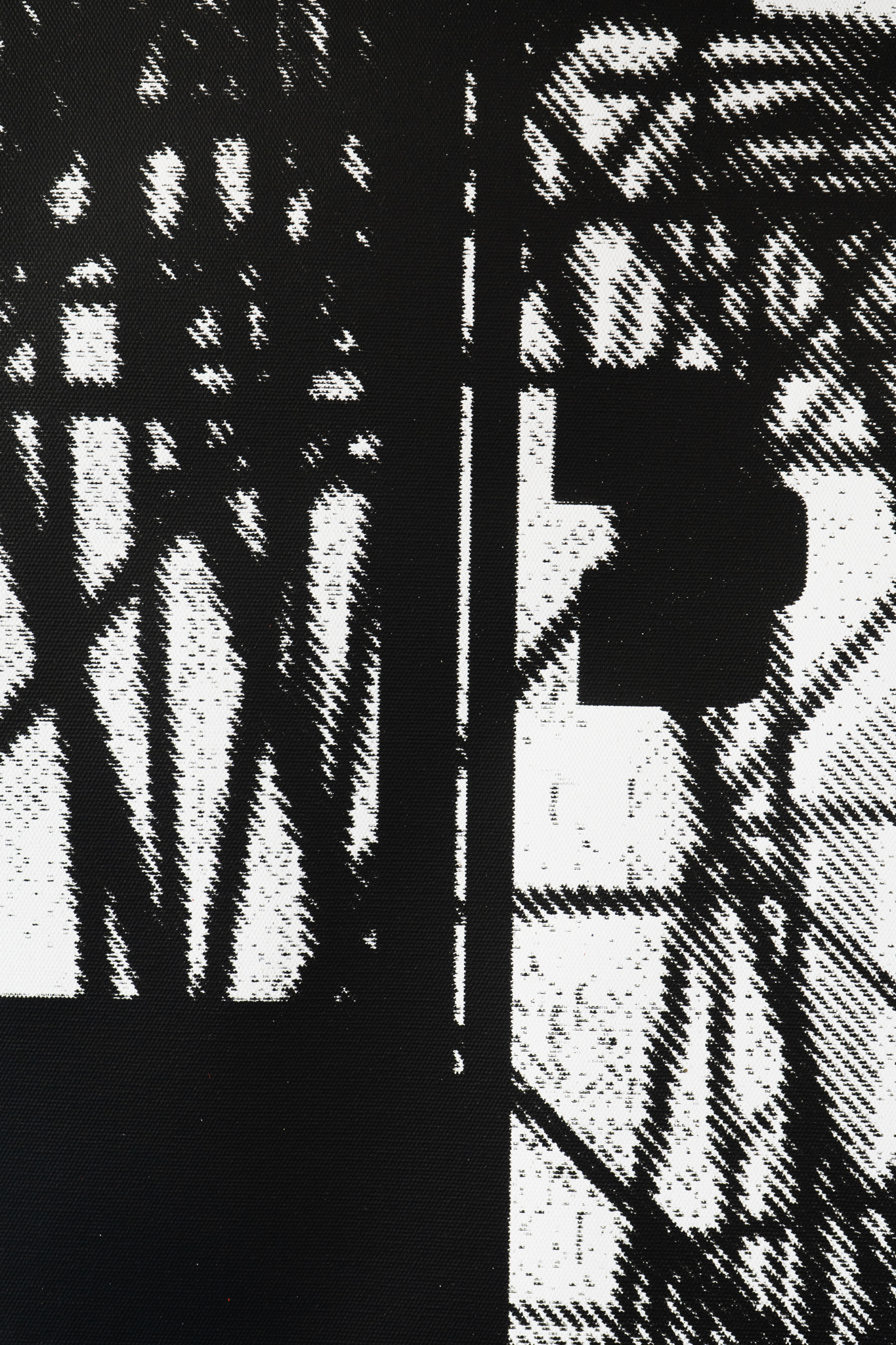 AGORAPHOBIC [PAPER VARIATIONS]


100X130CM

1 LAYER SCREEN PRINT ON SOMERSET SOFT WHITE 410GSM OR LAMBETH CARTRIDGE DRAWING 170 GSM
OR
96CMX130CM ON SOMERSET RADIANT WHITE 310GSM

PRINTED USING WATER BASED INKS

PLEASE CHOOSE YOUR PAPER VERSION:








PRICE INCLUDES INTERNATIONAL SHIPPING


CLOSE-UP DETAILS AND TEXTURES:
AGORAPHOBIC [BLEACHED MONOPRINT]


100X130CM

+ 1CM WHITE BORDER ALL AROUND
1 LAYER SCREEN PRINT ON LAMBETH CARTRIDGE DRAWING 170 GSM

PRINTED USING WATER BASED INKS








PRICE INCLUDES INTERNATIONAL SHIPPING


CLOSE-UP DETAILS AND TEXTURES: