ANALOG OBSESSIONS ///

CYLINDRICAL VOIDS: GAS HOLDER STRUCTURES


Since I came to London, I've been fascinated by the large-scale industrial structures of the local landscape - gas holders in particular.

From the origins of the Victorian era to this day they are still unique elements of the urban scenery.

These cylindrical architectural objects seemed to be holding a volume of invisible matter and guarding it with their cast iron skeletons.

This dark steel of industrial beauty has become an inspiration birthed by the modern city's forever developing and changing model.

Images circa 2015, London.





Concentric circles of the void ︎

These skeletal structures have an eerily beautiful aura around them and an embody amalgam of time. Making them not only parts of scenery but of the surrounding atmosphere as well.

Gas holders are naturally of rather dramatic aesthetic, due to their size, shape, and the scale of emptiness they hold.




Some structures consist of classical architectural elements, such as classic Tuscan capitals. Others have hints of Corinthian floral elements.

Besides industrial heritage, this makes them a strong part of historical architecture and culture.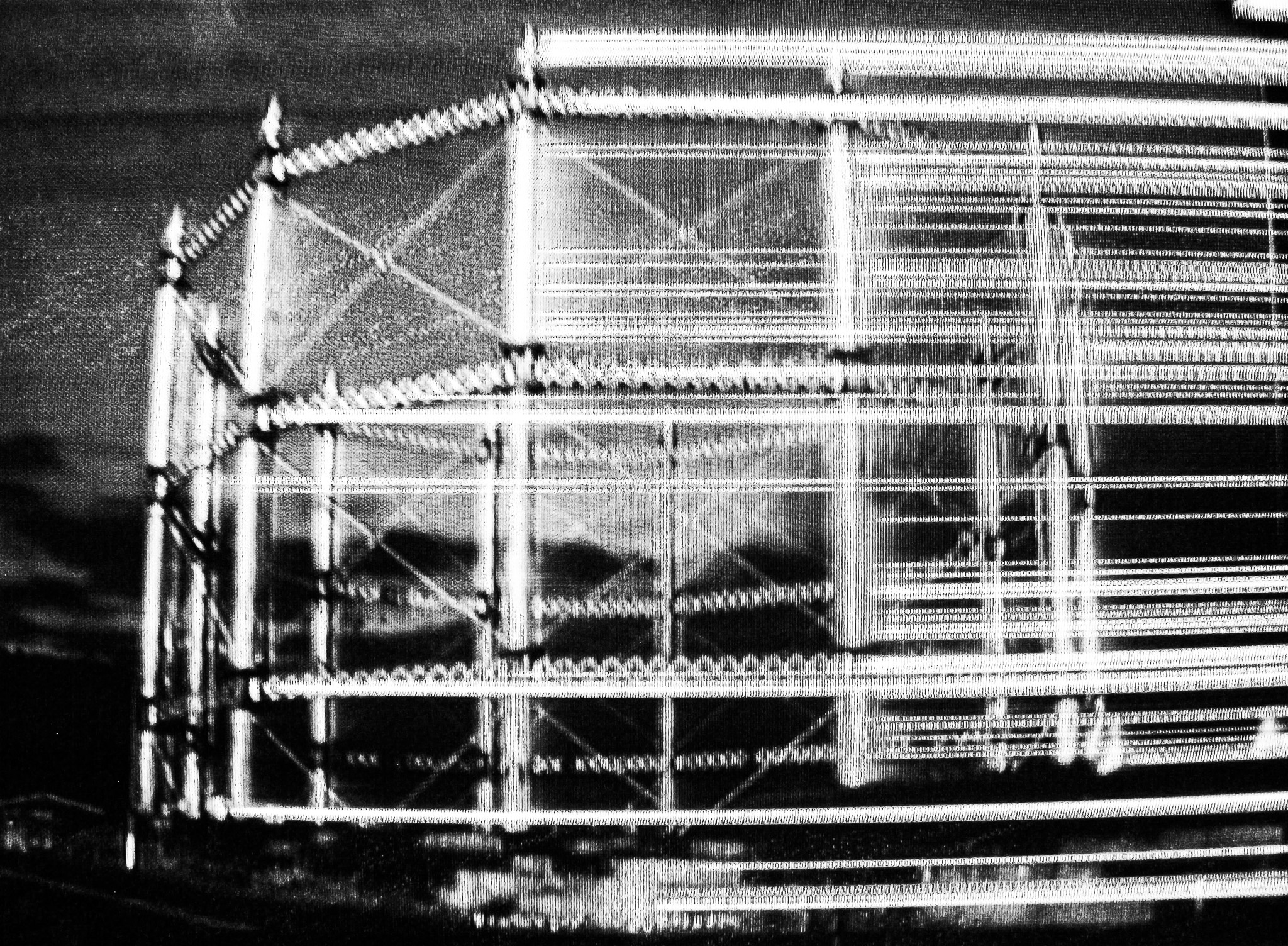 Since around the 2000s, many of the gas holders were destined for demolition, due to them becoming redundant in the gas industry.

Soon people began capturing their beauty and fragile existence. Others even made projects to repurpose the structures as part of new build residential flats (eg. 'The Siamese triplets' at Kings Cross, London

︎

)
architecture of error


I've made several trips in an attempt to photograph the gas holders up close. Most of the surrounding territories are difficult to access or are completely prohibited from entering.

However, I've captured some of the structures and reworked them through the analog lens and glitched monitor displays.

Here I found that glitch aesthetics enhance their temporal state of being and places them as visual 'errors' in the modern city landscape.

To this day, I always stare out the window when passing by one of these mesmerizing beasts on the daily train commute.